7 tags
3 tags
3 tags
3 tags
3 tags
3 tags
3 tags
3 tags
3 tags
3 tags
3 tags
3 tags
3 tags
3 tags
3 tags
3 tags
3 tags
3 tags
3 tags
Watch
The Balancing Act After a night of rain, the path to the open defecation field in Ashwathpura Slum, Bangalore turns everyone into a tightrope walker. Some like the researcher are not quite as used to the terrain as the locals.
4 tags
"We treat that toilet like it is our own house. If we don't, how will the..."
– Arvind Jadhav, a resident of Janta Chawl, who uses a four-stall toilet which the community has taken the initiative to keep in very good condition - hiring a private cleaner, collecting money for cleaning supplies, distributing keys to locked stalls to houses in the neighborhood, and so on -...
6 tags
Watch
Timelapse of sea-side open defecation, Carter Road, Mumbai 
3 tags
"Urban slums are like the space between the sea and the land - a transient space..."
– In conversation with Prof.M.P.Ranjan, National Institute of Design, Ahmedabad
4 tags
3 tags
Innovative Handwashing solution.
Soap bar fused onto the wall outside a BMC toilet near Janta Chawl in Bandra, Mumbai. Witnessed a few toilet users washing their hands after using the toilet facility for defecation. Maybe the soap is a bit unassuming as it is hidden behind a huge green bush, but an awesome idea anyways!!
6 tags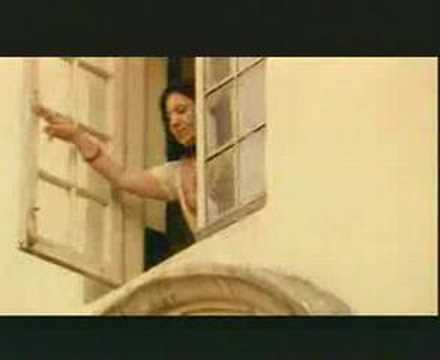 3 tags
Multi-purpose 'porch'
We first noticed this feature in GP Block, Pitampura, Delhi where here is a 'nala' (drainage canal) running through the lane and there are houses on either side, such that houses on one side have a space of about 2-3 ft in front of the house. We then saw a similar feature in Ashwathpura Slum, Peenya. Where amongst the basically soft earth land there are thick granite slabs that...
3 tags
2 tags
Watch
So this guy carries his music to the fields in the morning. Paid roughly 100 bucks to get 120 songs uploaded onto his mobile.
4 tags
6 tags
5 tags
Typology of Slums
Slum Typology View more presentations from The Potty Project. A slum is characterised and defined by its origin, what it is situated next to and what it is comprised of. Represented here are different slum typologies observed at research locations and in large urban Indian cities in general.
4 tags
Spectrum of Sanitation
Sanitation Spectrum View more presentations from The Potty Project. A sanitation facility can be charaterised and defined by its management, method of payment, usage with respect to the broader community, and land ownership. Represented here are different sanitation profiles observed at research locations in urban Indian cities in general.
3 tags
Context Attributes Impacting the Quality of...
Context Attributes View more presentations from The Potty Project.
6 tags
Visual Aids in Design Research
So we are almost done wrapping up the synthesis from our first research visit. This can only mean one thing - Come Monday we start preparation for the next research trip.  Doing design research with an almost new kind of user group (in our case low income households) specially on taboo topics like sanitation, hygiene and health is always tricky as we are not dealing with a very articulate...
4 tags
Location Profiles: Bangalore
The final city we visited while scouting locations for our research was Bangalore. Bangalore is located in the state of Karnataka, and is the third-largest city in India, and the largest city in South India. We decided to visit Bangalore in order to investigate potential regional diversities in behaviors and attitudes towards sanitation in India. Most residents in Bangalore are from Karanataka...
5 tags
Location Profiles: Delhi
Delhi, being one of the largest urban centers in India, has its fair share of slums and poor populations. Some of the locations we visited around Delhi were quite unique, compared to other cities we visited throughout the country. One location that stood out was Zamrudhpur, a "vertical slum" located in residential South Delhi. This was the only slum of its kind we visited over the...
1 tag
5 tags
Location Profiles: Ahmedabad
Ahmedabad has had a tumultuous history, with bouts of communal violence occurring throughout the city over the last few decades. Even today, religious and social tensions can flare up into disputes of various degrees. The issues that exist in strongly mixed/heterogeneous communities were apparent during our first few visits: in Mirzapur, for instance, there's a equal mix of Muslims and...
6 tags
Living in a vertical slum
Zamrudpur came up on our radar when an independent researcher found the locaton through her house-help who lives there. It is like a slum township. There are multistory structures usually 6 to 7 floors with about 8 to 10 rooms per floor, where 6-7 people live in a tiny single room in very tough conditions. These buildings are situated near a plush residential area. The residents of this area...
Ashwatpura Slum, Peenya: Only Open Defecation
After two days of visiting sites in Bangalore, we started seeing a pattern emerge, and so we decided to see a location that was on the outskirts of Bangalore, hoping for some change in the housing and sanitation landscape. This led us to the industrial layout of Peenya where we were met with a very unique situation. This was a 30-year-old, 400 household settlement that has never had a toilet....
4 tags
Location Profiles: Mumbai
Mumbai is notorious for being home to some of the largest slums in the world. This presents a challenge to us as researchers: where to begin, in a city with such vast expanses of slum land and millions upon millions of people living in squalid conditions? While the task seemed challenging, with the guidance and advice of a few NGOs and individuals, we ended up narrowing down and visiting the...
3 tags
Location Profiles: Pune
Our trip to Pune coincided with copious amounts of monsoon rains, though the cool temperatures and green landscape were a welcome change from our dry Delhi summer. Pune is a unique city out of all the ones we've visited, in that there are many active NGO initiatives working in sanitation across the city. Most of the locations we visited had a community toilet built by Sulabh, one of the...